About TreeHaus Williamstown
TreeHaus is an Allied Health Clinic offering a range of therapeutic services. TreeHaus is nestled in the centre of Williamstown located within the Western suburbs of Melbourne. TreeHaus treats individuals, couples, children and families.

Adult Services
Adults can take advantage of a full range of services from individual therapeutic work to couples counselling, family work and education, sleep & settling techniques for parents and their babies, nutritional planning, speech & occupational therapy and art therapy. Psychological assessments and treatment utilising a holistic approach by a multidisciplinary team.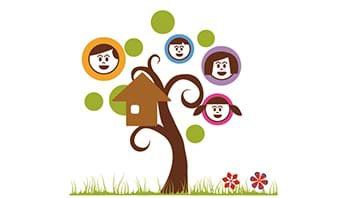 Children Services
TreeHaus provides specialised children's services including; Psychological Assessments, Counselling, Speech Pathology, Occupational Therapy, Art Therapy, Nutrition & Dietitics and Maternal Child Health Nursing. Also offering parental support and psycho-education. TreeHaus specifically aims to assess and treat Autism Spectrum Disorder (ASD) utilising a range of services including Psychology, Speech Pathology and Occupational Therapy which is our THAAT team.
Our Team
Our Service consists of a multidisciplinary team of practitioners who have a broad range of experience, working with people from a range of ages and backgrounds.
All practitioners have tertiary qualifications and registration in their field of practice.
Meet our practitioners