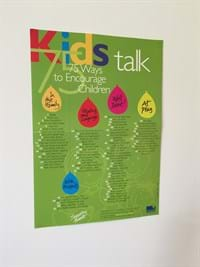 In rooms services available at TreeHaus Williamstown
Preschool, school and home visits enabling support to be provided in an everyday setting
Assessment services, including:
Assessment of speech and language skills for diagnostic and therapeutic purposes
School funding assessments
Preschool screening programs
Therapeutic intervention, including:
Individual therapy sessions
Group therapy sessions
Augmentative and Alternative Communication (AAC) systems to manage complex communication needs
Guidance and strategies for parents, carers and education support staff
Funding:
Medicare Rebates are available via GP and Paediatrician referral.
Private health insurance may be utilised for eligible services.
Helping Children with Autism and Better Start funding services available.
NDIS - services for self or plan manad participants